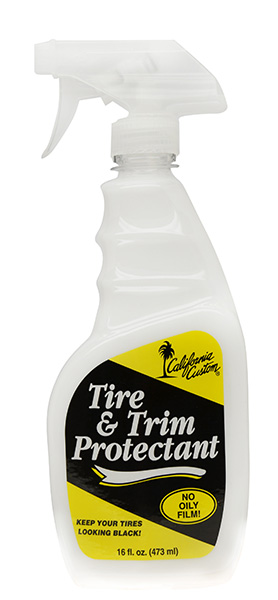 No Questions Asked, Money-Back Guarantee!
KEEP YOUR TIRES LOOKING BLACK!
Tire & Trim Protectant is a product you have been looking for. It truly is in a class of its own.
Complete the look of your ride while cleaning and protecting you tires, exterior plastic trim, and vinyl. Tire & Trim Protectant will never turn your tires brown or leave a greasy film – even after repeated use. They will ALWAYS stay looking black.
Simply spray a light mist of Tire & Trim onto a small soft towel or soft sponge. Wipe evenly onto surface, let dry for a few minutes. Lightly buff the surface with another clean, soft towel.
THAT'S IT! Plain and simple
Rockin! BLACK Tires with NO greasy residue.